"Shelia's completely in denial. She asked why she can't just be on home confinement. It's almost like she started believing her own lies."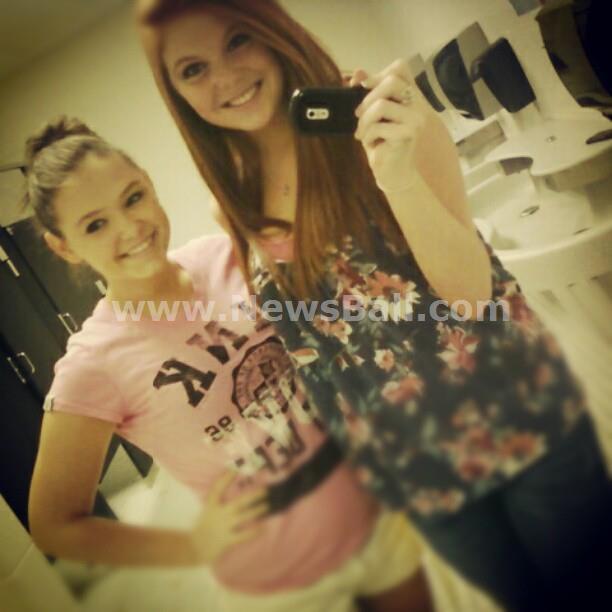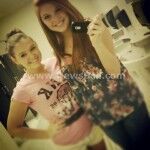 From family sources of the killer: As the wheels of justice continue to roll at a miserably slow rate, Rachel Shoaf still awaits to be sentenced any day under the terms of her plea deal for confessing, leading authorities to Skylar's body, & implicating our still unidentified kingpin killer named Shelia. The next hearing for Shelia Eddy is July 12th, but expect another postponement & delay from the world knowing her name on a mass scale as her attorney Mike Benniger, (give him a call & tell him to stop defending the cold-blooded bride of Chucky) is trying to drag this out further so another psych can evaluate & confirm she is crazy because apparently she has already had 1 pscyh evaluation & she was deemed "bat shit crazy". Oh those good ol' sleazy attorneys are waving their magic wands & pulling hail mary's out of their ass in an attempt have her be charged as a juvenile which would make her only serve 3 years, & she'll be out at 21. That is the word straight from a family member. Now on to the blood curlding scandalous visuals….
Shelia Eddy flipping off the camera at 10 years old…
You have read all about Shelia Eddy & Skylar Neese.
Finally here is video of them together….
Shelia Eddy asking Rachel & Skylar how would they want to die?

Rachel Shoaf singing

We had requests about Shelia's parents, for their pics & addresses, so here:
Shelia's Dad, Greg Eddy
Shelia's Mom, Tara Clendenine
Shelia's step dad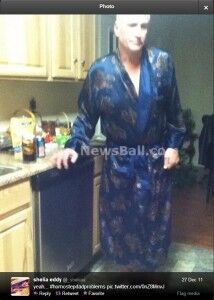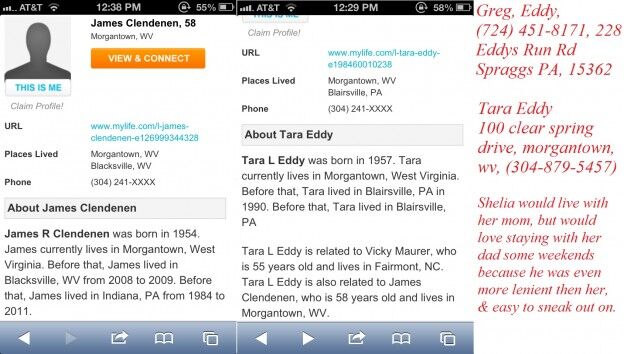 Until next time, let's leave you with some candid inside the killer's conversations directly off of their phones. These are their text message conversations. What is blurred out is our source, the rest is between Shelia & Rachel.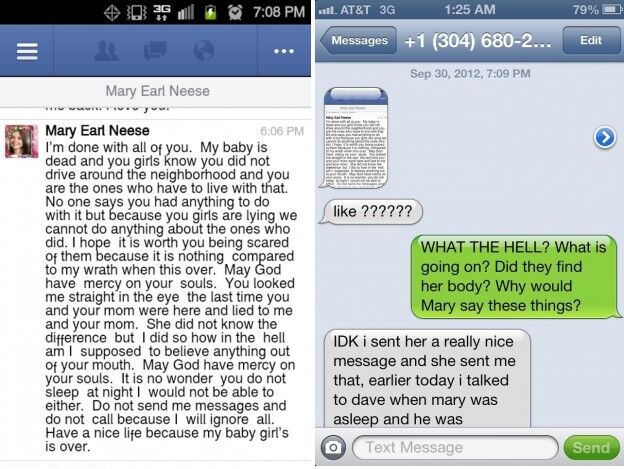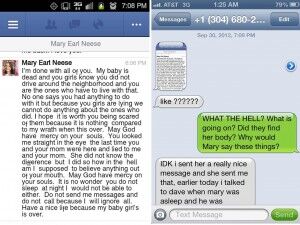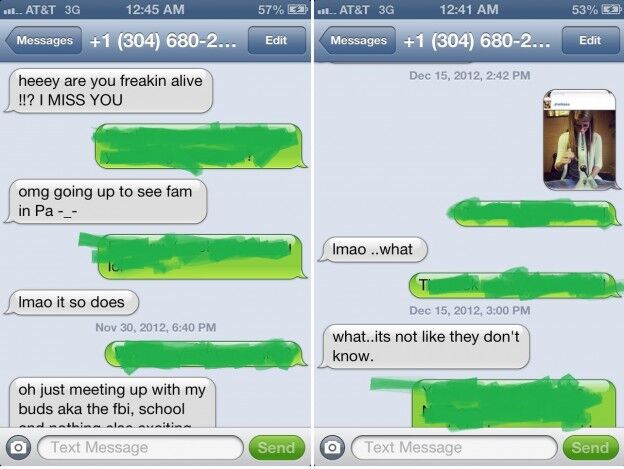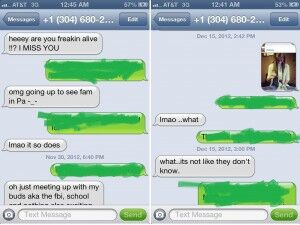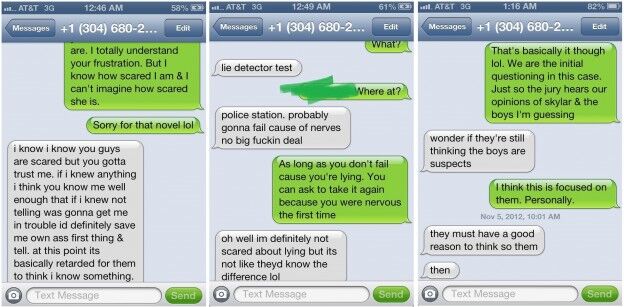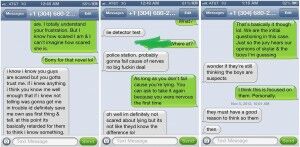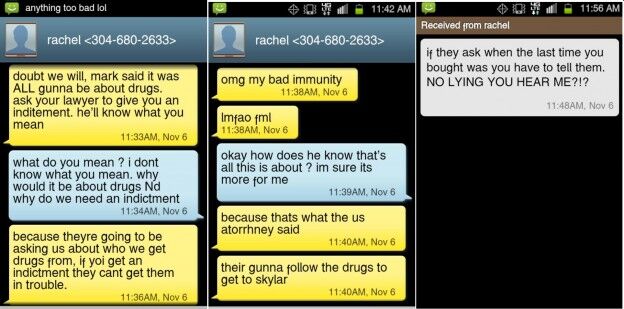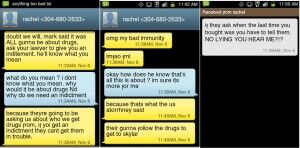 STAY TUNED because we have more screenshots of texts between Shelia Eddy, Rachel Shoaf, & Shania Ammons (a 3rd suspect who has not been charged with anything, but who we have now confirmed DID NOT like Skylar & would talk shit behind her back) & more details from a family source of Shelia Eddy's for another article to set the record straight on many of the rumors & town gossip that evolved over the last year.
Share this story
RELATED ARTICLES IN THE SKYLAR NEESE MURDER STORY
*June 1, 2013 UPDATE* ORIGINAL STORY The Murder of Skylar Neese & her 2 BFF Killer's Rachel Shoaf & Shelia Eddy
*June 8, 2013 UPDATE* The Globe & Dateline NBC have both contacted us with interest to also report on the Skylar Neese murder.
*June 14, 2013 UPDATE* Police Chief of Morgantown hears about this report. The heat is on the authorities now to bring justice to Skylar & life in prison to Shelia!!!
*June 20, 2013 UPDATE* Shania Ammons goes private, while we go more public!
*June 25, 2013 UPDATE* Coroner refuses to give up the body of Skylar Neese to her parents – CALL & EMAIL HIM!
*June 27, 2013 UPDATE* Shania Ammons Arrested, About the Gang, & Mail.
*June 28, 2013 UPDATE* Exclusive Interview with the surviving victim that killer Shelia Eddy tried to destroy
*June 29, 2013 UPDATE* Radar Online credits NewsBall for the Skylar Neese Murder story in their article
*June 30, 2013 UPDATE* (Video) Mass Media are protecting a killer – SO Shelia Eddy Shelia Eddy SHELIA EDDY SHELIA EDDY
*July 1, 2013 UPDATE* LANDMARK MOMENT: Examiner gives NewsBall credit & identifies Shelia Eddy
*July 19, 2013 UPDATE* (AUDIO) EXCLUSIVE – Close family member of Shelia Eddy reveals more details that the authorities won't share
*January 24. 2014 UPDATE* UPDATE: Skylar Neese's Killer GUILTY & SENTENCED! Defiant & brazen Shelia Eddy pleads GUILTY to killing Skylar Neese & is QUIETLY sentenced the same day!
*February 20, 2014 UPDATE* JAM PACKED FINALE on the Skylar Neese Murder Case: lesbian sex tape confirmed, Shelia's mugshot & her prison mailing address, new pictures, interviews & more
*February 26, 2014 UPDATE* Rachel Shoaf sentenced to 30 years in prison to close the saga on Skylar Neese murder story – Dramatic Sentencing Hearing Sheds Light on Confession
*March 5, 2014 UPDATE* The Skylar Neese Epilogue – Everything from Shelia Eddy PRISON LETTERS to Skylar's Story on NATIONAL TV SHOWS