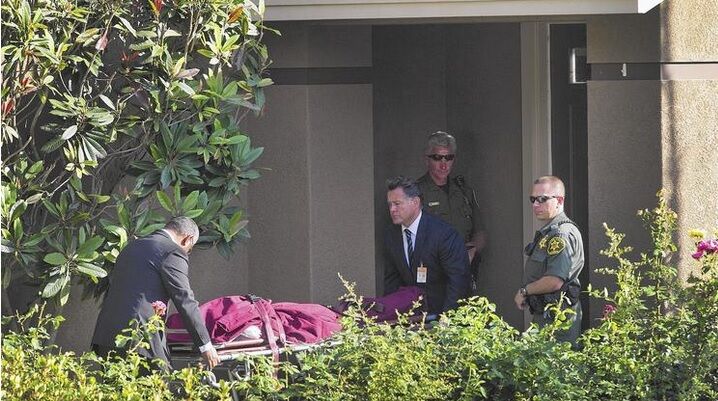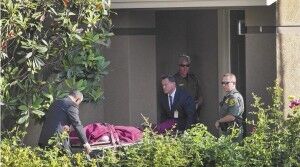 21 YEAR OLD SON MICHAEL SHEER KILLS FAMILY – PARENTS & SISTER – BEFORE KILLING HIMSELF IN SUBURBAN ORANGE COUNTY MURDER.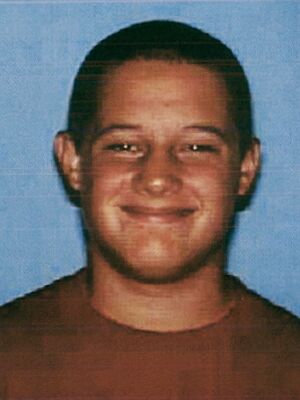 Update 5/30/29/2014 Yesterday morning by 6AM (1) (2) we broke the news that Michael Sheer was responsible for killing his family, forcing the police to announce the same thing by afternoon since their egos won't allow a news outlet, especially a new one like NewsBall, to dictate their information. "It's our damn information! How dare they!" was likely their reaction. If you don't believe us, then find any page from any media outlet that predates our exclusive. You won't. Huffington Post came in at 3PM, Daily Mail UK posted at 5PM, etc etc. Even the Orange County Sheriff's Department did not announce the identities to the world until 12:18PM, followed by the Mission Viejo crime patch at 12:46PM. So yeah the negative comments questioning how we could know it was the son when there had been no confirmation from police & no other media was reporting it, you look silly now! All that was new information to us based on the Sheriff's announcement was that there were males yelling early in the morning of Memorial Day, Monday May 27th. Another source has sent in this exclusive picture of 15 year old Amy Sheer, & putting a face to the name adds to the heartbreak. Our thoughts & prayers go out to the deceased family. Once again, we always prefer more visuals, specifically now for the son Michael Sheer, who has nothing, but a DMV photo in existence. If anyone has any casual or candid picture of him, send it in 858 333 8888 or info@NewsBall.com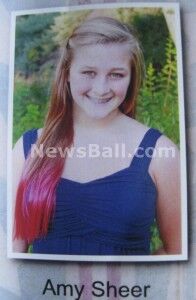 Additionally, comments worthy of your attention are below, including a suicide in the same neighborhood that is worth checking out. If anyone in the area has information regarding it … you know the drill. We want to know if there is a link to the Sheer family murders.
*
UPDATE 5/29/2014 A very legitimate source at a local ____ relevant to the son's interests (source has asked to remove this identifiable detail out of fear they could face consequences for the leak) within miles of where this tragedy happened, has confirmed that it was the 21 year old son Michael Sheer who murdered his family. Parents Mark & Lydia Sheer & 15 year old sister Amy Sheer were all shot to death by the 20 year old son. Whether "roid rage" is involved due to possible steroid use due to his body building passion is UNKNOWN AT THIS TIME, but again, this is BREAKING NEWS off the record, not being reported by any media yet. This information was told in a casual ___ conversation under the condition of anonymity by a ranking law enforcement official associated directly with the case that it was the son who committed these murders then killed himself. Again, the ___ represents the location of where the source discussed the murderer – due to their position in law enforcement, it was been removed at their request in order to receive tips & scoops from potential future stories on NewsBall. With great hesitancy & gritted teeth, we replaced the word with ____. Grrr.
Listen, like the VLOG below shares, if we had an aerial device strapped with a camera to fly on into the backyard or in through a window, we would have done so for this story & before the bodies even came rolling out on the gurneys. NewsBall strives to bring you the absolute conclusion of a story before anyone else. We so much wanted footage of the crime scene to determine the killer based on the crime scene of where the gun was found. We are working on having this for next time. Not sure a toy helicopter would hold up under the weight, but we are DAMN SERIOUS about making this happen & we challenge the cops to come up with a charge that fits our right to bring the public what the authorities still aren't telling. So until then, BACK OFF with your criticism about our opinion vs fact. Whether it's an opinion or fact being written, the difference is clear. Both will always be in every NewsBall article because this is a blog / news reporting hybrid & commentary comments with the territory. There is little doubt or ambiguity regarding the difference.
No other details at this time. Still no picture of the son or daughter. Send to info@newsball.com or text 858-333-8888. In our experience, it is very strange that there is no social media of any of them, except an empty Facebook of the mother Lydia. Having a facebook network of 5,000, most from South Orange County, searching especially Amy or Michael Sheer would have produced results ranked by matches with mutual friends. NEITHER came up. Then searching through the Lutheran High School students that knew Amy, NONE of them have a Sheer on their friend lists. Just a joke, but one would think this religious family thought of social media as the devil by the difficulties in finding any social media on either 21 year old or 15 year old. No pun intended, but the 2 are completely ghost-like online, especially Michael – a legal 21 year old adult. There isn't a damn trace of either of them anywhere online. If any of her Lutheran classmates have a picture of Amy, or if any friends exist of Michael & have his picture, please send it in to us so we can finish this article. An article is never complete without visuals of everyone involved.
Our original article below, where we strongly speculate it was the father, but suggest an alternative conclusion that it was the son, WILL REMAIN below.
*
Mission Viejo , a city that has gated communities despite already being the safest city in the United States, & cops so bored that their only chance of action is pulling over a car for an illegal u-turn, has just been rocked with a quadruple slaying of a family of 4.
According to statistics from 2001 – 2012 released by the FBI, Mission Viejo, with a population of 94,679 & about 50 miles from Los Angeles, hadn't had a murder since 2005 (nearly a decade ago!). There were just 19 robberies in 2010 While the government discourages ranking cities on criminal activity, independent security groups frequently call Mission Viejo, which was built according to a master plan in the 1970s and 1980s, the safest places in Orange County, in California and in the United States.
The city where a helicopter is dispatched to search for a man suspected of stealing clothes from a mall has now just dispatched a an army of cops & crime scene investigators upon a grisly quadruple slaying scene at 25601 Pacific Hills Dr, Mission Viejo, CA 92692.
NewsBall was there live to record the raw footage as mass media converged upon the quiet neighborhood, disturbing not only the daily routines, but the entire psyche of everyone who feel a little less safe after today's news of horror.
We found this sales video of the Dad, Mark Sheer, in which he speaks in circles & complexities meant to confuse the novice into trusting him with your money. His voice sounds angry, a little too wound up, & however many hints that this guy could snap can be gleaned from a sales video, that's the bad vibes we gather. Just have a hunch that it is the Dad that killed his wife Lydia & kids – 15 year old Amy Sheer & 20 something year old Mike Sheer. His entire presentation exudes slime ball for whatever reason, makes one flash back to the days of Enron, Worldcom, & the widespread white collar fraud that was going on around the country. Yeah, it's a lot to conclude based on a voice & the words he presents, but it is what it is. Use it to make your own theory, perhaps towards a family dynamic that was at play when interacting with his kids, specifically his son, who is the alternative conclusion to being responsible. More on him below his Dad's video:
Sheriff's officials said they found two females and two males dead inside the home, but did not disclose the ages or relationship among the deceased, so we did.
Neighbors said they heard gunshots ring out on Memorial Day, but deputies did not find the bodies until Tuesday morning after a concerned relative called them to the home.
Shocked neighbors described them as the perfect family, a mother who home schooled her children and a father who was involved in his church.
"They were a wonderful family and we just can't believe this has happened, it's absolutely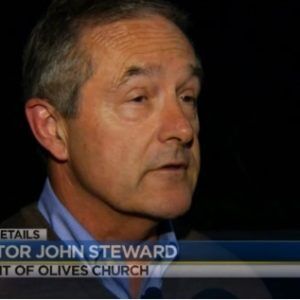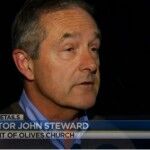 devastating," said Pastor John Steward, who held a prayer service for several hundred friends of the family at Mount of Olives Lutheran Church.
Apparently, neighbors have nothing, but great things to say about the family, & even their pastor, but obviously they were all fooled by at least Mark or Michael. We don't need official confirmation to know the Dad probably did this. Who cares that the Dad was active in the church – what does that mean? Hundreds of priests have been ousted as child sex predators, so let's stop complimenting the psycho as if this is complete shock. Being involved with a church doesn't mean a damn thing about whether or not a person is good. The BTK Killer was a member of the Christ Lutheran Church & was elected president of it, & was a cub scouts leader!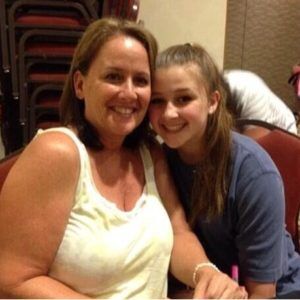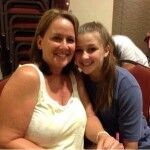 One of Amy Sheer's classmates collapsed in the street when she saw the police tape around the house. As mentioned in the vlog at the top of this article, a mother & her daughter came to the house because of a school project, & when it was learned that the 15 year old Amy Sheer was among the dead, the mother or daughter seemed stressed out since it was the end of the year project & made some sort of comment that now she needs to get a new partner.
Now there is a chance the son, who was into body building, could have had "roid rage" if he was into steroids, gone mad & killed his family, but this is just putting out that alternative theory based on nothing more then a thought. Perhaps a high strung sales personality with expectations set upon his kids that would come from a pastor-like Dad ended up butting heads with a son who may or may not have had anger / roid rage issues. Maybe one too many arguments happened between them, & the son finally snapped. Until more light is shed on them, our hunch is that it was Mark Sheer, the father, but hey let's not solve 2 + 2 = 4 & wait for the cops to tell us what we all know: that the registered home owners, who are Mark & Lydia Sheer, who had a 15 year old daughter & 20+ year old son, are the 4 that were dead in their home. Maybe they took off for a Memorial weekend getaway to the Bahamas & the 4 dead are actually 4 squatters that took over the home right after the Sheer's left for the holiday, right!? Sometimes I want to throw up at how political correctness, & out-of-fear that some sort of miracle the size of an immaculate conception resulting in a lawsuit upon the media outlet if they speak out of turn without waiting for the "process" to unfold, ALWAYS CAUSES reporters to spew generic, vague, anonymous bullshit. It never fails! Media won't even picture Mark & Lydia Sheer as the homeowners, which they are, let alone name them as the deceased. Now why is that? Out of fear that this family is somewhere, somehow alive & well, & to picture them is to associate them to a murder scene at their registered home, which would result in a lawsuit from the back from the dead plaintiffs. LOL the mainstream mass media never fails to amuse.
UPDATE 5/28/14: As you can see with the comments below, some locals are not too happy that we have published pictures of the family, or made our speculations, before the cops get around to saying whether the father or son killed the family & the mass media laps it up & reports it like the always in waiting puppy dogs they are.
Stay tuned for updates as this article will be updated with a confirmation that either indeed the Dad killed his family, or if it was the son, why either killed the family, & any other details that emerge over the coming days & weeks.
As always, ending on a lighter subject: Have you ever noticed this at your local Post Office before? I sure haven't!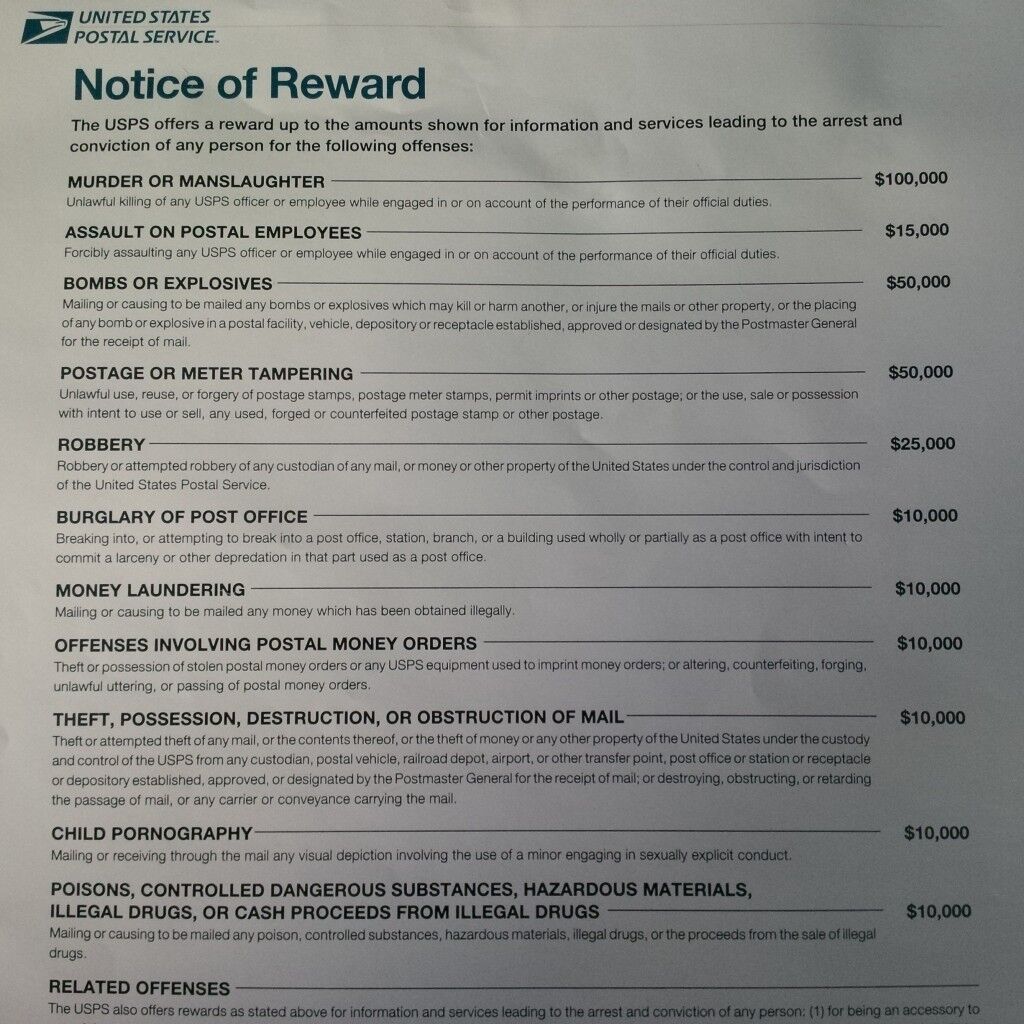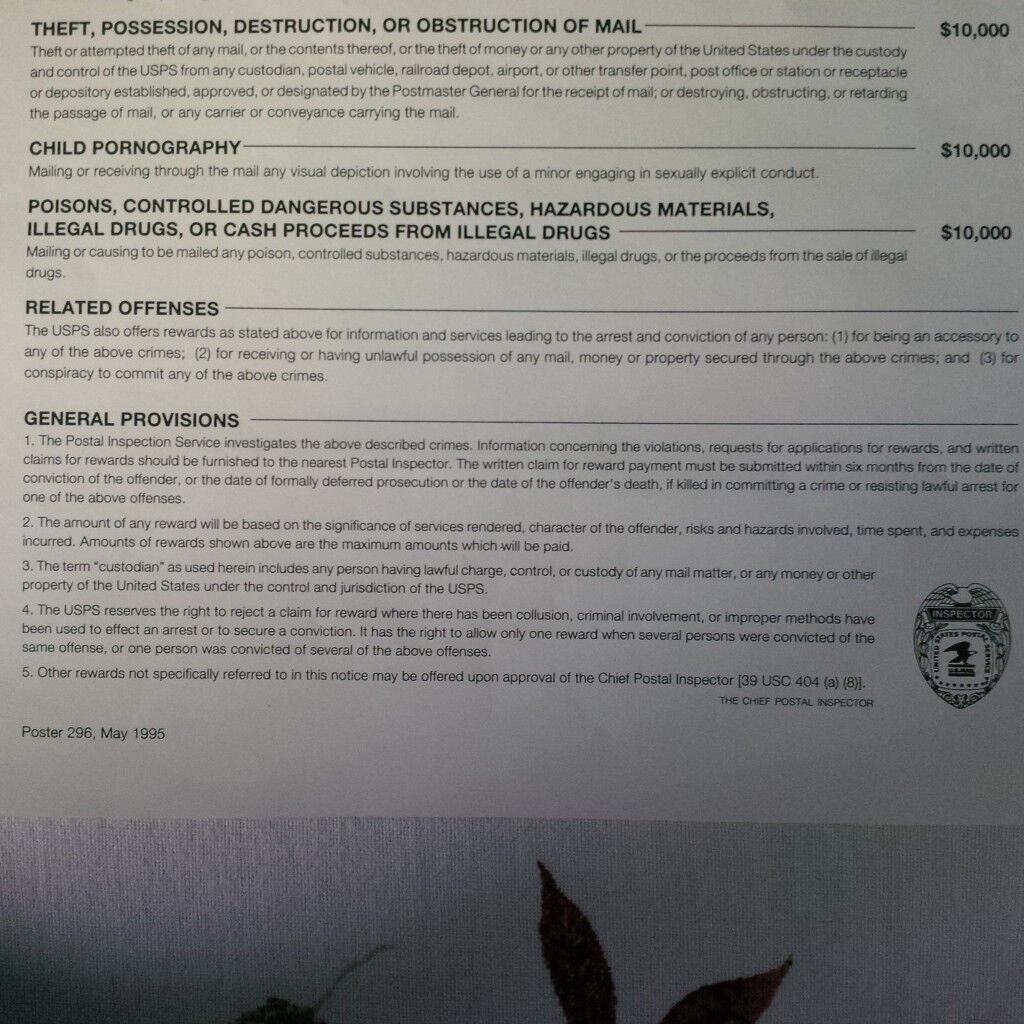 Who knew the Post Office offered rewards, but if postage/meter tampering is $50,000 then shouldn't assaulting a postal employee be more then $15,000!? Guess the amounts don't fit the severity, or maybe the USPS just doesn't value their government employees that much?
It reminds me of the Western days, when WANTED: Dead or Alive fliers were posted around town: