Defiant & brazen best friend MURDERER pulls the anti-climatic rug out from under us all with a 180 degrees shocker after 18 months of denial & PLEADS GUILTY to MURDER!
What would Shelia Eddy say when given a chance to speak before being sentenced?
Just a week away from her murder trial, the defiant ringleader Shelia Eddy has given up her adamant almost 2 year denial & plead guilty to killing her best friend Skylar Neese in July of 2012, in exchange for leniency – & then she was sentenced!
This sudden plea reversal comes just a week before her trial was set to start.
Just like her lovely partner, Rachel Shoaf, who got a sweet deal for cracking first last year & has yet to be sentenced, Shelia too will be shown mercy.
Eddy's plea agreement includes a provision that Pennsylvania will not prosecute her for hiding Skylar's body in Greene County, Pennsylvania. The plea deal also includes a life sentence in prison with mercy – despite no mercy being shown to Skylar Neese, whom they stabbed to death & stood over until she died, then moved her body, & pretended as if it never happened for months after. The mercy designation means that Eddy will be eligible for parole after she serves 15 years in prison. Eddy's plea agreement protects her from federal charges in the case. Judge Russell Clawges said the state of West Virginia will drop the conspiracy and kidnapping charges against Eddy in exchange for her plea agreement.
RAW Video inside the courtroom. Shelia Eddy says GUILTY at the beginning, & then is asked if she would like to speak before sentencing at the 8 minute mark. Prosecutor Marsha Ashdown lies & deflects the truth in her interview at the end, signaled by Dave Neese taking his wife by the hand & walking out, clearly disgusted that neither Ashdown nor the Court forced Shelia to speak – despite the plea deal given to her ALLOWING for such an allocution requirement:
Monongalia County Prosecutor Marcia Ashdown explained to the court that Eddy and Rachel Shoaf felt their friendship with Skylar was dissolving and feared that she would divulge their secrets. Ashdown said the conflict grew over time, at least in the minds of Shelia and Rachel.
"Instead of saying let's not call Skylar anymore, or let's not have her on a sleep over anymore they said let's kill her. And they did," Ashdown said to reporters following the hearing.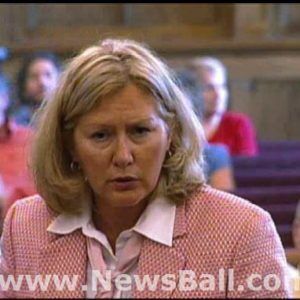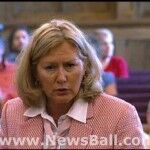 Despite the plea, no further clarification as to a motive was revealed. Through sources close to the defendants, what remained NewsBall's contention all last year against the criticism of many – has now become a fact. There were secrets the 2 killers (Rachel more so then Shelia) feared Skylar Neese would divulge including the lesbian relationship between the 2 murderers, & a 3rd girl Shania Ammons. (Coming next article) The prosecutor FAILED to stipulate as part of the plea agreement that Shelia enlighten us all as to WHY they killed Skylar. The Court also failed us all, especially Skylar's family & friends, for accepting her plea without prodding, pushing, FORCING her for more details in exchange for the guilty plea. A chance to be out in 15 years, & not a shred of closure was given to anyone now as we have all been & will remain completely dumbfounded at the absolute savagery of these 2 spawns of Satan since 2012.
Skylar was last seen alive in July 2012. The night she disappeared Ashdown said she planned to go out with Eddy and Shoaf. They were to go joyriding, park, and smoke dope, Ashdown said. Instead the girls stabbed Skylar. Ashdown said they stood over her until she took her last breath. The girls then attempted to bury her.
"They changed into clean, unbloody clothes, and returned to their lives," Ashdown told the court. Ashdown requested that Eddy be sentenced to an adult prison for her "very adult crimes". Eddy will remain in a juvenile facility until a bed becomes available in a Division of Corrections facility, per Judge Clawges' ruling.
Shoaf and Eddy initially told the Neese family and investigators that they brought Skylar home later that night and dropped her off at the end of the street.
"Because those girls were so close to Skylar, police had little reason to disbelieve them," Ashdown said. "Even Dave and Mary would not have believed the best friends had killed there daughter, so that was an obstacle in the beginning."
Dave Neese speaks after Shelia Eddy is sentenced……
Police followed up on tips that Skylar Neese may have traveled to North Carolina, but came up empty. The FBI & the West Virginia State Police later joined the investigation, but the girls' story would unravel.
Ashdown said Shoaf changed her story, and said that they left Neese in a remote part of the county. Ashdown said it was yet another lie, but showed a weakness in their story. Shoaf would lead investigators to Neese's remains in Wayne Township, Pennsylvania on Jan. 16, 2013. FBI testing confirmed that it was Skylar Neese.
On May 1, 2013 she pleaded guilty to second degree murder. In her plea, Shoaf described what happened that night and named Eddy as her co-conspirator.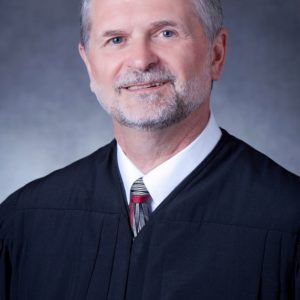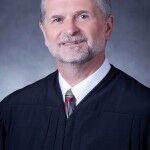 Judge Russell Clawges said he felt that the state could have charged Shoaf with first-degree murder and wanted to make sure the plea agreement was okay with the Neese family. Ashdown said the Neese family felt the agreement was recognition of Shoaf's cooperation in the investigation.
"I think police who were involved in the front lines of that interview and that part of the investigation were stunned at Rachel Shoaf's confession," Ashdown said in a transcript of Shoaf's plea hearing.
Throughout the process witnesses came forward saying that they heard a conversation between Shoaf and her co-conspirator. The witnesses thought the two were joking, but later believed it was all too true, according to the transcript.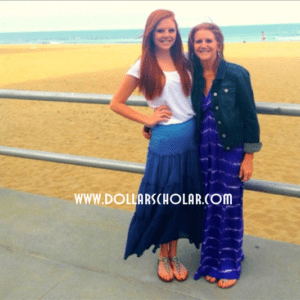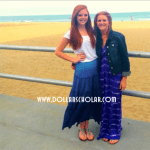 After Eddy's hearing Friday, Shoaf's family released this statement through their attorneys John Angotti and David Straface:
We continue to grieve over this tragedy. We acknowledge that Shelia Eddy has finally admitted her involvement and accepted responsibility for her actions in Skylar's death.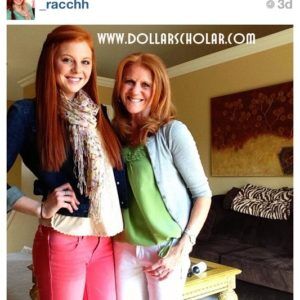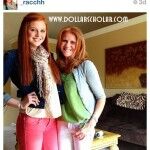 We continue to pray that we will all find peace in our hearts and the strength to move forward.
Shoaf faces up to 40 years in prison, & despite taking a plea deal nearly a year ago (May 2013) where she pled guilty to murder, she has STILL not been sentenced.
Ashdown said physical evidence including stab wounds on Neese's remains and blood on Shoaf's car, along with Shoaf's testimony, was enough to charge Eddy, who was indicted by a Monongalia County grand jury in September 2013 on one count of kidnapping, one count of first degree murder and two counts of conspiracy. She later pleaded not guilty to the charges at her arraignment on Sept. 17, 2013.
Eighteen months after Skylar's disappearance her killers are behind bars. Dave Neese spoke during sentencing saying, "Since that day my life and my wife's life have been drastically altered. We're no longer a family. The person who sits before you, Skylar's so called friend, took her away from us without remorse of feelings. You can look into the eyes of those who are responsible but you can never hear what they heard as they took her life."
He also told reporters after the hearing that there is no closure, "There is no closure in my mind, but who knows how my mind is working right now… I don't think it will ever be closed. My little girl is something you can't close."
In a very strange decision for a defendant whose life was in the mercy of the Court's hands, Shelia Eddy declined to speak at her own sentencing.
If you feel inclined to write to either killer, who are still being held in juvenile detention centers (Shelia probably for only a few more weeks or months now that she has been sentenced), here are their addresses:


Stay tuned for a follow up article as we are speaking with a close family member of Shelia Eddy's & Rachel's. We have confirmed that there is actually a sex tape / sex photos of Shelia & Rachel IN EVIDENCE which proves the lesbian relationship was as good of a motive to a crime that has no logical & sane reason. THIS is what the Court & prosecutor don't want to get into, & this is why they didn't even stipulate that Shelia was to explain & shed light on their motive before entering her guilty plea with the amazing perks of the "mercy" clause thrown in by default (compliments of the Supreme Court) once she was allowed to plead guilty to 2nd Degree Murder instead of 1st Degree Murder.
Also, a source has sent a plethora of never before seen pictures of Shelia Eddy, Rachel Shoaf &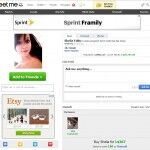 Skylar Neese from a dating website Shelia Eddy was on where Shelia said she is 5 weeks pregnant on August 15th, 2012 (5 weeks after Skylar Neese was murdered & laying "buried" by branches. It probably just refers to a joke, or a school project, as seen in the exclusive video footage of Shelia, Shania & Skylar that we originally posted here. In depth look at these new revelations, & interview with Shelia's family member, coming next week.
We are also seeking an interview from the Queen of the Damned herself.
Oh, & for those in Morgantown & surrounding areas who were emotionally invested since day 1 with the forums & social media discussions, these 2 anonymous contributors will be exposed soon….
You didn't think we would forget or had let you two hateful trolls off the hook, did you? Especially you, Scott. Even after you were warned, & you sent your death threats to us at the same time offering a truce, you still meddled in our reporting in your behind the scene intimidation attempts at some of our sources close to Shelia Eddy. We laughed at things like this nonsense you sent around after our exclusive July 19, 2013 interview with family members of Shelia Eddy's, & told our informants & sources not to pay your idiotic scare tactics any attention: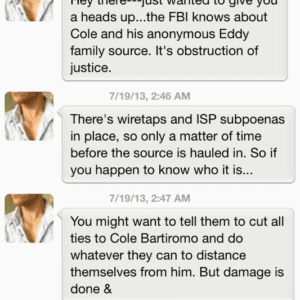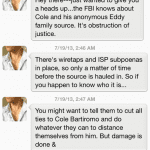 We are NOT phased & CANNOT be intimidated. LOL wiretaps & ISP subpoenas because we chose to be a thorn in the side of authorities by continuing to expose Skylar's killer's & their incompetence since June 2012? For a soon to be lawyer, you sure love to bullshit behind your alias. Well, KILLERGIRLPROBZ & REGRETFULASSHAT, you are the next story.
Share this story
RELATED ARTICLES IN THE SKYLAR NEESE MURDER STORY
*June 1, 2013 UPDATE* ORIGINAL STORY The Murder of Skylar Neese & her 2 BFF Killer's Rachel Shoaf & Shelia Eddy
*June 8, 2013 UPDATE* The Globe & Dateline NBC have both contacted us with interest to also report on the Skylar Neese murder.
*June 14, 2013 UPDATE* Police Chief of Morgantown hears about this report. The heat is on the authorities now to bring justice to Skylar & life in prison to Shelia!!!
*June 20, 2013 UPDATE* Shania Ammons goes private, while we go more public!
*June 25, 2013 UPDATE* Coroner refuses to give up the body of Skylar Neese to her parents – CALL & EMAIL HIM!
*June 27, 2013 UPDATE* Shania Ammons Arrested, About the Gang, & Mail.
*June 28, 2013 UPDATE* Exclusive Interview with the surviving victim that killer Shelia Eddy tried to destroy
*June 29, 2013 UPDATE* Radar Online credits NewsBall for the Skylar Neese Murder story in their article
*June 30, 2013 UPDATE* (Video) Mass Media are protecting a killer – SO Shelia Eddy Shelia Eddy SHELIA EDDY SHELIA EDDY
*July 1, 2013 UPDATE* LANDMARK MOMENT: Examiner gives NewsBall credit & identifies Shelia Eddy
*July 9, 2013 UPDATE* (VIDEO) EXCLUSIVE Footage of Killer Shelia Eddy with victim Skylar, text convos, family pictures, & case updates
*July 19, 2013 UPDATE* (AUDIO) EXCLUSIVE – Close family member of Shelia Eddy reveals more details that the authorities won't share
*February 20, 2014 UPDATE* JAM PACKED FINALE on the Skylar Neese Murder Case: lesbian sex tape confirmed, Shelia's mugshot & her prison mailing address, new pictures, interviews & more
*February 26, 2014 UPDATE* Rachel Shoaf sentenced to 30 years in prison to close the saga on Skylar Neese murder story – Dramatic Sentencing Hearing Sheds Light on Confession
*March 5, 2014 UPDATE* The Skylar Neese Epilogue – Everything from Shelia Eddy PRISON LETTERS to Skylar's Story on NATIONAL TV SHOWS