'This kid is known for fighting little kids,' Trealon Clark said. 'He had a fight here. I stopped him from fighting a girl right here, he punched her two times in the mouth.'
We read about this horrible story like all of you through the mass media. On Tuesday June 25th a 13 year old boy murdered a 5 year old boy in Fort Worth, Texas. Details emerged over the next few days that the unnamed boy became irritated with the child & killed him with a bowling ball. We have exclusive details further down this article, but first read the watered down generic mass medias articles void of the killer's identity, pics, or the shocking twist below: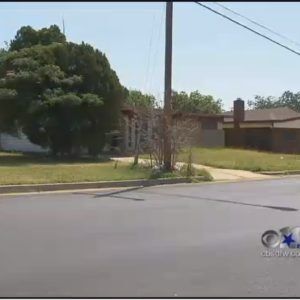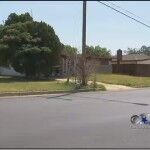 Suspect was described by neighbors as a troublemaker who got into fights with kids, stole from people and threatened to kill others. Mohamed Ali Mberwa, 15, said he would sometimes hang out with the suspect, but he always knew that the teen had a mean streak. He also liked stealing cell phones because he thought it was 'fun'.
'And the night that the boy was missing, he was acting like nothing was happening,' Mberwa recalled in an interview with The Star-Telegram. 'I knew he was bad, but I never knew he would do a thing such as this.'
Rick Stokes, founder of the Stokes Christian Boys Home, said: "The teen has "a lot of rage and anger in him." The teen "had been involved with the home for several years and had been running away, getting into fights, stealing items such as bicycles, and sometimes threatening to kill others," Stokes said.
Sida Osman's family had moved from Somalia to escape the violence there, and the 5-year-old was born in the U.S. He was ready to start kindergarten in the fall.
Because he is a juvenile, his name is being withheld. Because the slaying was of a child under 6 years old, it is a capital murder case. Because the killer himself is under 14 years old – he CANNOT be charged as an adult.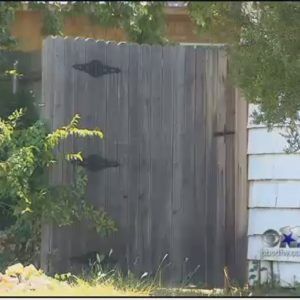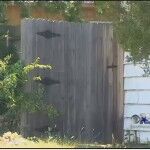 So his name will never see the light of day – or the pixels on your screen – probably anywhere except for right here right now! He will be out of prison when he is 22. Don't you want his name exposed & known for the safety of the public, forever out there on Google? The first time he goes out on a date at 22 & the girl searches his name like we are becoming more & more accustomed to doing. Well now she will read this. She will have the right to know. & she WILL know……
The 13 year old killer's name is is Latrell Chambers, whose birthday is on July 28, 1999. He was a month away from turning 14! Had he killed the boy 33 days later, he would be getting life in prison instead of being set free when he is 22 because he must be tried as a juvenile.

Exclusive new information has been uncovered by NewsBall.com pertaining to the killer's recent activities. You will never believe what Latrell Chambers was doing just 9 days before the June 25th killing of his 5 year old neighbor with a bowling ball. On June 16, 2013 – Father's Day – Latrell was with the Christian Boys Home. What were they doing? BOWLING!!!
Apparently the bitter affects of Father's Day began to dwell on his mind about his in & out of prison father who abandoned him & his mom long ago, lingering to the point of festering his sense of decency, & his newly stolen property was just glimmering with his reflection of self-hatred through that circular shiny ball a little too much, calling for it to be stain covered. Did he really steal a bowling ball from the bowling alley & use it 9 days later to kill his 5 year old neighbor by smashing it on his head "multiple times"? His friend & his father figure both said he liked to steal cell phones & bikes, so why not a bowling ball? People with 2 strikes steal a pack of gum for their third strike – resulting in a life sentence in 24 states (habitual offender laws) so what is so outrageous & random about stealing a bowling ball!? It weighs less then a bicycle! Oh man what a mischievous little devil this kid was – & I would be laughing so hard right now at the thought of him stealing a bowling ball if he didn't use that bowling bowl to kill an innocent 5 year old boy.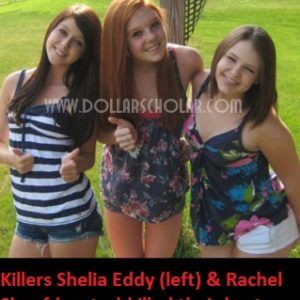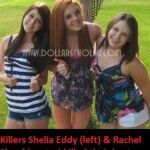 On the heels of our Skylar Neese Murder at the hands of her 2 BFF Killer's story, we were struck with yet again the senseless nature of a murder. Latrell did it because he was "irritated" with 5 year old Sida? Shelia Eddy & Rachel Shoaf did it because they "didn't want to be her friend anymore?" I still find more sympathy for this 13 year old fatherless boy dealt a bad hand of cards at life then I do for the privileged my-shit-don't-stink-mentality of these 16 year old killer's of Skylar Neese.
However, I don't think Latrell should get out of prison at 22, & I don't think Rachel Shoaf should be allowed a plea deal calling for a 20 year sentence, & if Shelia Eddy gets anything less then LIFE in prison without parole I am going to puke.
Share this story