…YET. Let's explain the snafu, talk about the killer's gang, & mail.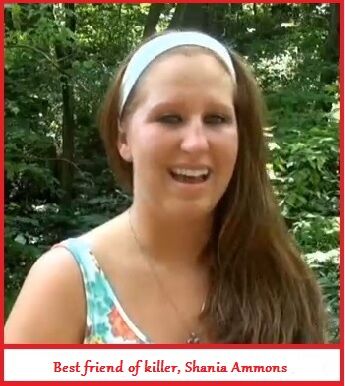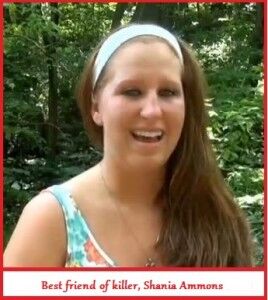 We made a mistake & trusted one of our otherwise reliable sources of the past 3 weeks with the newest information sent to us. We received this:


& after further back & forth, we went forward with the story. We gave the above source a few hours to confirm it, but in the meantime only received negative reaction from those that are judgmental hypocrites in nature & those close to Shania Ammons, including Shania Ammons herself:

So we deleted it. When a mistake is made, false information we were fed will be removed, & we make the correction like we have done in writing over this story, but no apology is forthcoming. Especially since that source suggests a suspicion that Shania started the rumor herself. Here are the rest of their responses
& weeks ago, Shania was aware of the reports on her, & sent us this: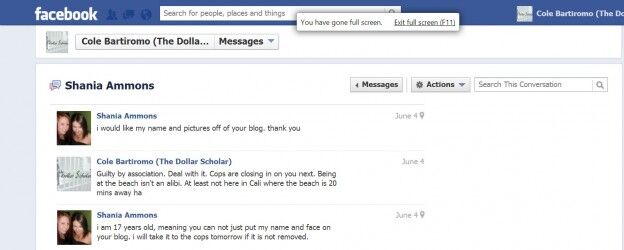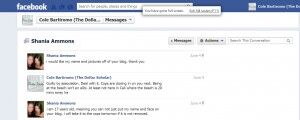 So an attempt to undermine this website seems likely, corroborated by our otherwise solid source for a month now. Regardless, Shania Ammons has still received widespread negative publicity since prior to 2013, is still a suspect for valid reasons, & we stand behind our original articles' position that Shania Ammons is the most likely to be charged 3rd individual. Shelia Eddy's father, Greg, is right behind her, & then cousins Alexis Eddy & Crissy Swanson right behind that. & as much as we do not like Raven Lester & want to say she's next at the bottom of the totem pole of likelihood to be arrested, she only came into the picture of being Shelia Eddy's friend for the entire month of April 2013 (her last month of freedom), so we can't imagine any charges forthcoming for her. All she is guilty of is – in a way worse then Shania Ammons' continued support – befriending & supporting a killer out of the blue – a killer who was publicly known throughout the towns, & who continued to support the killer who she JUST MET even after her arrest: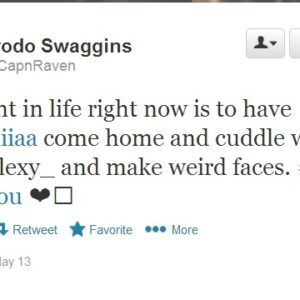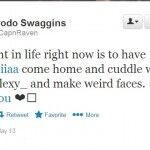 At least Shania Ammons can claim her long-time friendship/love interest in Shelia kept her in denial for a period of time (which is why she would obstruct justice, hinder an investigation by lying, or covering up the murder after the fact), unable to come to gripes about reality, but with Raven Lester – there is no evidence to suggest that Raven ever hung out with Shelia prior to April 2013, but then suddenly did for the entire final month of Shelia's freedom. Did she really have a fascination with a peer because she was a killer? Seemingly so….Why else suddenly become Shelia Eddy's friend just for the final month of her freedom leading up to her May 1 arrest?
& those similar traits & tendencies surfaced from Raven Lester & Alexis Eddy – explains why Alexis introducing Raven to Shelia in April 2013 had them all gravitating toward each other:
Keep the mail coming readers. If you want it censored, just let me know. Let's show the haters that their weird overly possessive jealousy over an intangible object such as a news story is pathetic, & can stop with their minority negative criticism of our reports.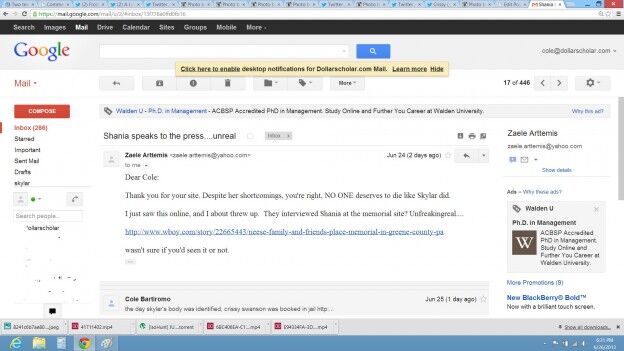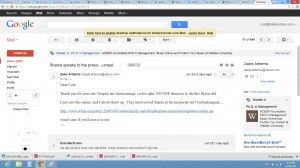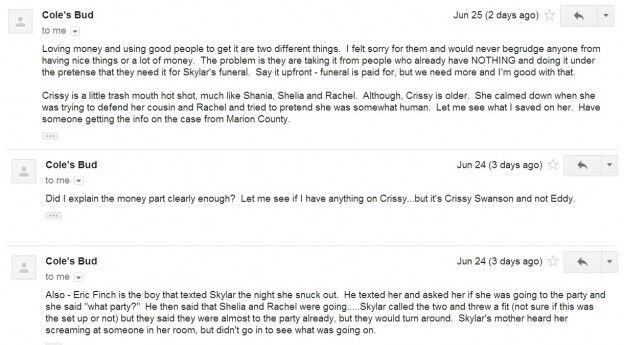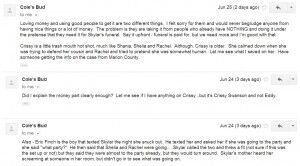 In closing, Shania Ammons & cousin's of the killer Shelia Eddy – Alexis Eddy & Crissy Swanson – are all foul mouthed vulgar disrespectful brazen intimidating underage bullies (except Crissy, 21) that threaten the world daily as we have presented from their own words drawn over their entire online history. Raven Lester gets a pass on 1 thing & that is she rarely cusses, but she does enjoy thoughts of death & is a supporter of an accused killer whom she had just met, & then laments about her going away. The gang of these like minded killers & associates are being rounded up. It's not a coincidence that they are all from broken homes with 0 or 1 parents, & that they all publicly go around with a chip on their shoulder threatening death to anyone & everyone in their path. If it walks like a duck, talks like a duck, looks like a duck – it's a duck. Skylar Neese was the only good one of the bunch – an honors student from a good home with both of her parents still married. She got caught up in the wrong crowd.
RIP Skylar Neese.
Let me end with this. I dare anyone to provide a handful of pictures of Shelia Eddy with other girls besides Rachel Shoaf, Shania Ammons, Alexis Eddy, Crissy Swanson or Raven Lester. & vice versa. You can't. There is a reason that these girls all found one another. They gravitated towards each other. Why is it every time I find pictures of one of them, the rest of them are also always in the picture? It is a very reasonable & likely conclusion that with already 2 killers in this group, the rest of them could fall by the end of summer as well – either as accomplices to murder or in the cover up with the knowledge they knew or the lying they did. Time will tell, but they are all guilty of continuing to befriend & support known & accused killers. Some locals in WV are in denial supporters of the remaining girls that can't see common sense – that if 2 girls in a group are killers, you really think the rest are 100% innocent? It remains to be seen. Our sources still confirm a 3rd arrest is imminent, & we will bet more follow.
Share this story
RELATED ARTICLES IN THE SKYLAR NEESE MURDER STORY
*June 1, 2013 UPDATE* ORIGINAL STORY The Murder of Skylar Neese & her 2 BFF Killer's Rachel Shoaf & Shelia Eddy
*June 8, 2013 UPDATE* The Globe & Dateline NBC have both contacted us with interest to also report on the Skylar Neese murder.
*June 14, 2013 UPDATE* Police Chief of Morgantown hears about this report. The heat is on the authorities now to bring justice to Skylar & life in prison to Shelia!!!
*June 20, 2013 UPDATE* Shania Ammons goes private, while we go more public!
*June 25, 2013 UPDATE* Coroner refuses to give up the body of Skylar Neese to her parents – CALL & EMAIL HIM!
*June 25, 2013 UPDATE* Skylar Neese Murder – Details emerge about another suspect being investigated
*June 28, 2013 UPDATE* Exclusive Interview with the surviving victim that killer Shelia Eddy tried to destroy
*June 29, 2013 UPDATE* Radar Online credits NewsBall for the Skylar Neese Murder story in their article
*June 30, 2013 UPDATE* (VIDEO) Mass media outlets are protecting a killer – SO Shelia Eddy Shelia Eddy SHELIA EDDY SHELIA EDDY!!!!!!
*July 1, 2013 UPDATE* LANDMARK MOMENT: Examiner gives NewsBall credit & identifies Shelia Eddy
*July 9, 2013 UPDATE* (VIDEO) EXCLUSIVE Footage of Killer Shelia Eddy with victim Skylar, text convos, family pictures, & case updates
*July 19, 2013 UPDATE* (AUDIO) EXCLUSIVE – Close family member of Shelia Eddy reveals more details that the authorities won't share
*January 24. 2014 UPDATE* UPDATE: Skylar Neese's Killer GUILTY & SENTENCED! Defiant & brazen Shelia Eddy pleads GUILTY to killing Skylar Neese & is QUIETLY sentenced the same day!
*February 20, 2014 UPDATE* JAM PACKED FINALE on the Skylar Neese Murder Case: lesbian sex tape confirmed, Shelia's mugshot & her prison mailing address, new pictures, interviews & more
*February 26, 2014 UPDATE* Rachel Shoaf sentenced to 30 years in prison to close the saga on Skylar Neese murder story – Dramatic Sentencing Hearing Sheds Light on Confession
*March 5, 2014 UPDATE* The Skylar Neese Epilogue – Everything from Shelia Eddy PRISON LETTERS to Skylar's Story on NATIONAL TV SHOWS