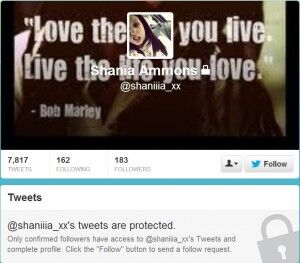 Shania Ammons, one of the remaining free suspects who may have had a role in the murder of Skylar Neese, has gone into hiding by making her twitter private! This is in direct response to our investigative reporting in which we released a series of screenshots involving many of her tweets in the Skylar Neese murder story:
Maybe for the first time, one of these brazen oblivious-to-reality gangsters of killers & associates is actually realizing they should disappear for awhile. Shelia Eddy & Rachel Shoaf did not ever learn that, as they kept incriminating themselves for months until their arrests.
On another note, last week in Seattle, I stayed at the Westin Hotel: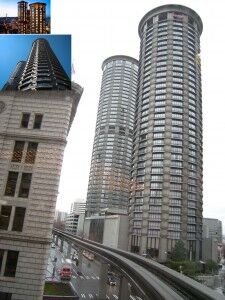 & I opened the glass display up in the lobby near the elevators & put this announcement in behind the glass: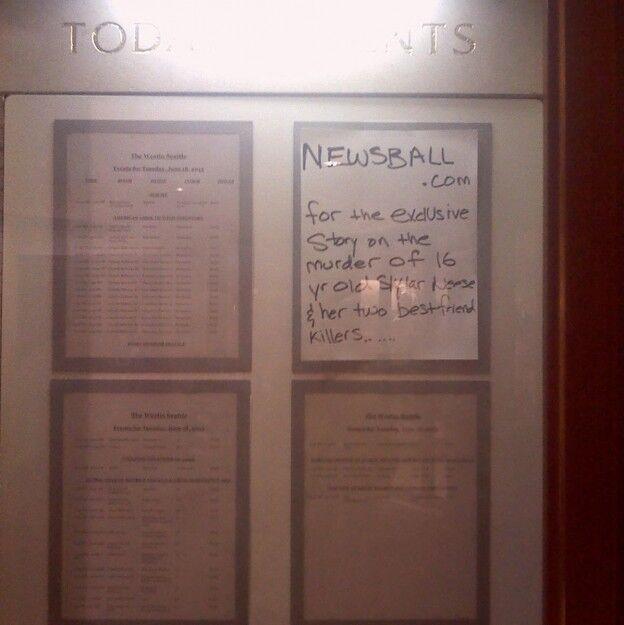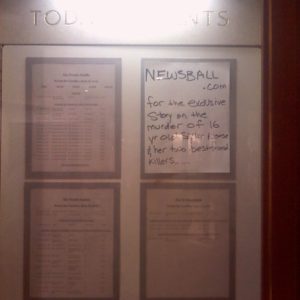 People were stopping & reading the whole thing out loud – definitely causing a stir. The announcement remained there half the day until it was removed by the administration. We then proceeded to put another one in there. They will learn to lock the display case. People were probably thinking Skylar Neese was murdered at the Westin Hotel in Seattle – until they actually checked out the story – so we can see why the admin would remove our announcement. We are doing our part to spread the word about the Skylar Neese murder to expose the killers & to bring justice to Skylar.
Finally, thank you to "Anonymous" for the picture of Vic Propst. We have added it to the story.Still need a picture of Marcia Ashdown. & pictures of Shelia Eddy's father & Raven Lester's mother.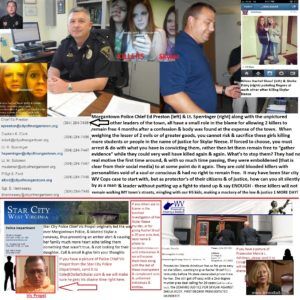 RELATED ARTICLES & UPDATES IN THE SKYLAR NEESE MURDER STORY
*June 1, 2013 UPDATE* ORIGINAL STORY The Murder of Skylar Neese & her 2 BFF Killer's Rachel Shoaf & Shelia Eddy
*June 8, 2013 UPDATE* The Globe & Dateline NBC have both contacted us with interest to also report on the Skylar Neese murder.
*June 14, 2013 UPDATE* Police Chief of Morgantown hears about this report. The heat is on the authorities now to bring justice to Skylar & life in prison to Shelia!!!
*June 25, 2013 UPDATE* Coroner refuses to give up the body of Skylar Neese to her parents – CALL & EMAIL HIM!
*June 25, 2013 UPDATE* Skylar Neese Murder – Details emerge about another suspect being investigated
*June 27, 2013 UPDATE* Shania Ammons Arrested, About the Gang, & Mail.
*June 28, 2013 UPDATE* Exclusive Interview with the surviving victim that killer Shelia Eddy tried to destroy
*June 29, 2013 UPDATE* Radar Online credits NewsBall for the Skylar Neese murder story in their article
*June 30, 2013 UPDATE* (Video) Mass Media are protecting a killer – SO Shelia Eddy Shelia Eddy SHELIA EDDY SHELIA EDDY
*July 1, 2013 UPDATE* LANDMARK MOMENT: Examiner gives NewsBall credit & identifies Shelia Eddy
*July 9, 2013 UPDATE* (VIDEO) EXCLUSIVE Footage of Killer Shelia Eddy with victim Skylar, text convos, family pictures, & case updates
*July 19, 2013 UPDATE* (AUDIO) EXCLUSIVE – Close family member of Shelia Eddy reveals more details that the authorities won't share
*January 24, 2014 UPDATE* UPDATE: Skylar Neese's Killer GUILTY & SENTENCED! Defiant & brazen Shelia Eddy pleads GUILTY to killing Skylar Neese & is QUIETLY sentenced the same day!
*February 20, 2014 UPDATE* JAM PACKED FINALE on the Skylar Neese Murder Case: lesbian sex tape confirmed, Shelia's mugshot & her prison mailing address, new pictures, interviews & more
*February 26, 2014 UPDATE* Rachel Shoaf sentenced to 30 years in prison to close the saga on Skylar Neese murder story – Dramatic Sentencing Hearing Sheds Light on Confession
*March 5, 2014 UPDATE* The Skylar Neese Epilogue – Everything from Shelia Eddy PRISON LETTERS to Skylar's Story on NATIONAL TV SHOWS