NewsBall was not going to cover the story of the supposed racist attack of a 14 year old by a 22 year old that wanted her phone back in a NY Hotel. It looked uninteresting & the overplayed tale of cancel culture at work by BLM opportunists. However, after mass media amplified the story to the max with outrageous headlines that this girl was a KAREN & that she should be charged with a hate crime, we had to find out the truth! Upon looking at the father Keyon Harrold's instragram account & being shocked that his life has become consumed by hunting down & destroying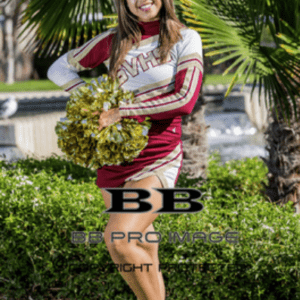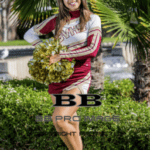 this troubled young girls life with the last 18 posts since Christmas all being about her, riling up his BLM mob of followers hoping for her demise (read the comments), then this suddenly became a worthy news story for NewsBall! We don't cover the same angle that the mass media repeats, we dig for the truth! The truth in this story is really the scam against Miya Ponsetto by an endless crusade of hatred against the former cheerleader + trying to be perceived as a victim of something non-existent so as to sue the hotel, so now NewsBall brings you this story of revelations, featuring an episode about her in the video below! It is jam packed with exclusive revelations including the really cheap house she lives in with her family – where's the privilege!? She comes from nothing, & she's puerto rican! She should sue the trio of bad actors for harming her life with their malicious racist accusations.
Enough is enough about the baseless claims of racism or a hate crime, or being a KAREN! All of the internet labeled Karen's were people who had lost nothing, were just being nosey & self-righteous & wanting to report black people for no reason at all! Anyone so careless as to throw around racist or hate crime accusations or karen labels on this girl are complete & utter idiots! KARMA is coming to those who are mocking her with a KAREN label!
Additionally in this dual coverage, we briefly explain to the kindergarteners mentality consisting of liberals / democrats / BLM'ers who are either truly outraged at the double standard of BLM vs Patriots at the Capitol, or completely faking it to score points against Republicans / conservatives. So whether they lack the critical thinking to see the difference, or they are pretending, we amuse them, & explain why the double standard is not racist at all. If you want to be in the group that the cops know you put ACAB all over your social media & dating profiles (All Cops Are Bastards), then cops are going to be on higher alert, have a greater presence, give you a shorter leash, & disperse you quicker, than the patience & allowance they give to those they know love them – conservatives, republicans, Trump supporters, patriots, & yes even the Q-anon nuts. It's as simple as that! There's some nice details in the video, like how BLM riots over 9 days in the summer caused 2 BILLION dollars of damages (insurance claims), while the storming of the capitol doesn't even have $50,000 damage even though priceless artifacts, statues, paintings could have been destroyed if the group members were about that, but they aren't – that's a BLM signature to set fires & destroy & loot merchandise by the masses. So for a bunch of obvious reasons, there is a legitimate double standard. You can see the fun field trip in the capitol, & their lack of interest in destruction here.
Back to the attack against Miya Ponsetto, the video shows you the hotel encounter & things you probably didn't realize watching it the first time. You can watch it 100 times & you will never get a shred of evidence of racism let alone a hate crime. What you see is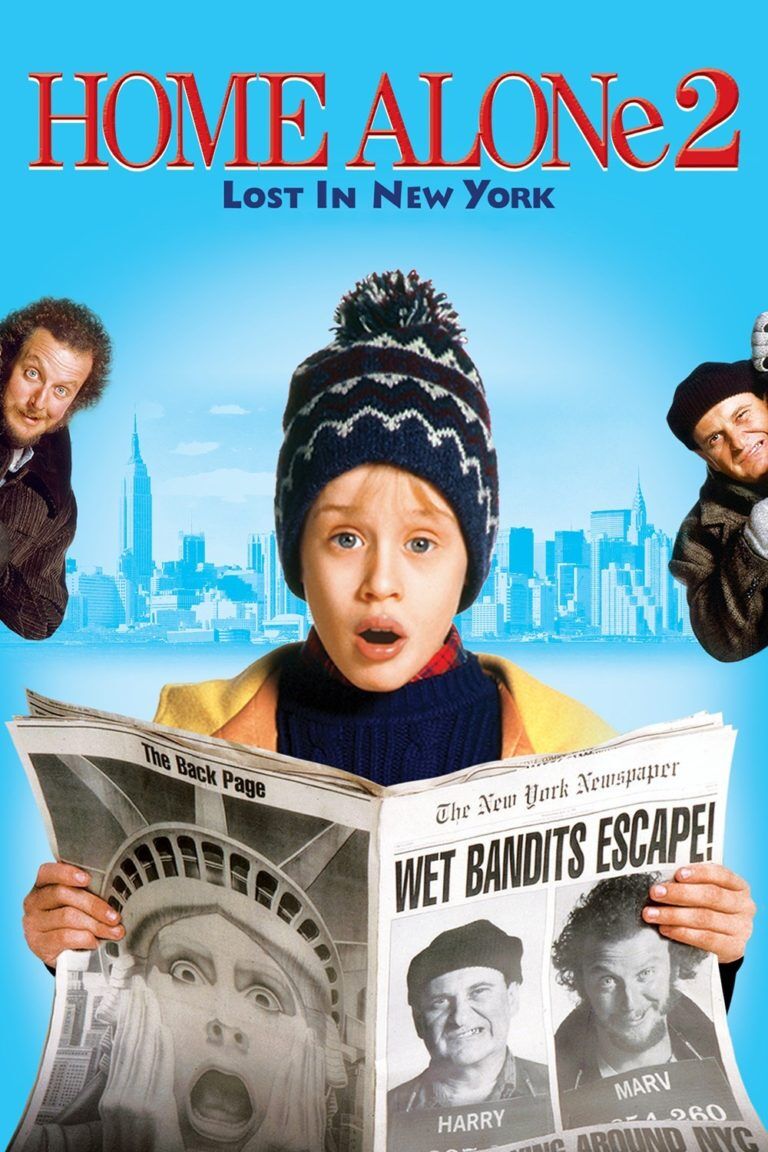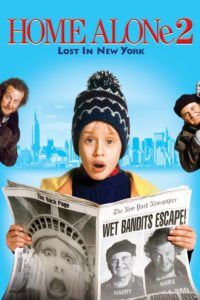 simply a frantic young girl lost in New York! Hey, not every kid can be chill about it like Macauley Caulkin. She panicked like anyone would in this age of digital addiction, on top of being in a state unknown to her, & was probably intoxicated or high, as the clip from the police officers youtube video matter-of-factly shows! There's also a clip from a former friend of hers that says she is a confrontational person who threw a glass drink at a girl at a bar before, & other incidents. So Miya doesn't discriminate, has anger issues, is confrontational, is a drama queen, is bratty & bitchy, but none of that has anything to do with racism or a hate crime, but these BLM opportunists Keyon & Kat Harrold wanted to exploit the gift of a bear hug their 14 year old son got from this cheerleader, & claim all sorts of nonsense. You'll see their interview in the video as well as their evil lawyer Ben Crump, who only represents black clients, & usually really dangerous, career criminals that end up dead from police. You'll also see in the hotel footage that the 14 year old son of Keyon Harrold wants to cooperate & pull out his phone at the manger of the hotels request, but Keyon Sr refuses, giving a tell that he second guessed his son & didn't want his son in trouble if what Miya was saying was true so they got out of there, using the race card to deflect & refuse to resolve. Instead of embarrassing her by showing the phone, they chose to fan the flames by leaving it a mystery & starting the accusations of racism & injustice & all those MSNBC liberal talking points against non-blacks. You'll see Allen Iverson's PRACTICE clip thrown in at the right time too.
Miya Ponsetto is now being vilified online by Keyon Harrold's network of BLM'ers who have resentment or hatred against non-blacks judging by the comments on his instagram posts. Despite the insane waste of taxpayer's money in flying to CA, finding her, making her sit in a cell to risk getting a deadly virus, extraditing her back to NY, just to release her instantly with no bail required, the BLM mob wants her blood & wants everyone to call the DA & legislatures etc etc etc wild nonsense of delusions to get her charged with a hate crime! It's all so extra, & shameful given the condition of the country we are in, & the many people that want real justice for their real victimized loved ones of real crimes. BLM is a scary, ruthless gang, that spares no energy of wrath against someone accusing one of their members of anything – as long as there is a cell phone video! Even when the video shows nothing, but a typical confrontation, void of mentioning race or slurs or insults (the only one who cussed was the father), they don't care – they overcompensate for that by bringing the well-known lawyer of hyping up an incident into a maximum racial injustice to sue & make money!
Just watch the video for the prediction, & the advice to Miya! Here's to Miya getting probation & capitalizing off this endless attack against her by the Harrold's & Crump.
Unlike the fake news MSNBC & CNN, who will never show the hero of their racist narrative agenda in a negative light, such as character info on George Floyd, Jacob Blake, & the many other violent criminals who they turned into heroes to march, protest & riot for, NEWSBALL will show the negatives of their profiled character! So once again, here is Miya Ponsetto getting arrested for one of her DUI's awhile back. She doesn't fake respect she doesn't feel, & tells the cops what she thinks, including "Your wife probably doesn't fuck you good" & "Gang members are killing people & you are arresting a girl?" & "I think you are a joke". BLM's wrath against her should subside now that they see she doesn't like cops just like them! HAHA! Again, not a sympathetic character, but more proof that this is nothing more than a troubled girl, picking confrontations with everyone, even cops, but not a shred of evidence of being a racist anywhere in any video or social media! She doesn't discriminate! She has absolutely NO FILTER in interviews or when drunk, & yet, she has never uttered anything that can even be construed as racist. How about that! It is one of the most egregious news stories we have ever seen of everyone lying against the supposed villain turned victim of a story. NewsBall once again picks a winning story to rip apart & put under the microscope & exposes the mass fake news. Miya Ponsetta needs rehab & maybe anger management before any judge considers ever giving her a jail sentence. You got to give a young person chances for this petty stupid shit that harmed no one before you lock them up. No judge has ever given her a judgement yet in her entire life – all cases pending, including the DUI! It has to start with helping her! Funny how BLM wants to be heard, but they don't want this girl that is crying out for help – to be helped. Funny how BLM marches, protests, riots for career criminals that were given 100 chances in life but kept playing stupid games to win stupid prizes, but when it comes to Miya Ponsetto who has never faced a judge in her life until now – these 3 victims turned villains – Harrold's & Crump – just want more notoriety & money at Miya's expense by vilifying her with no end in sight until their BLM mob is satisfied. The irony gets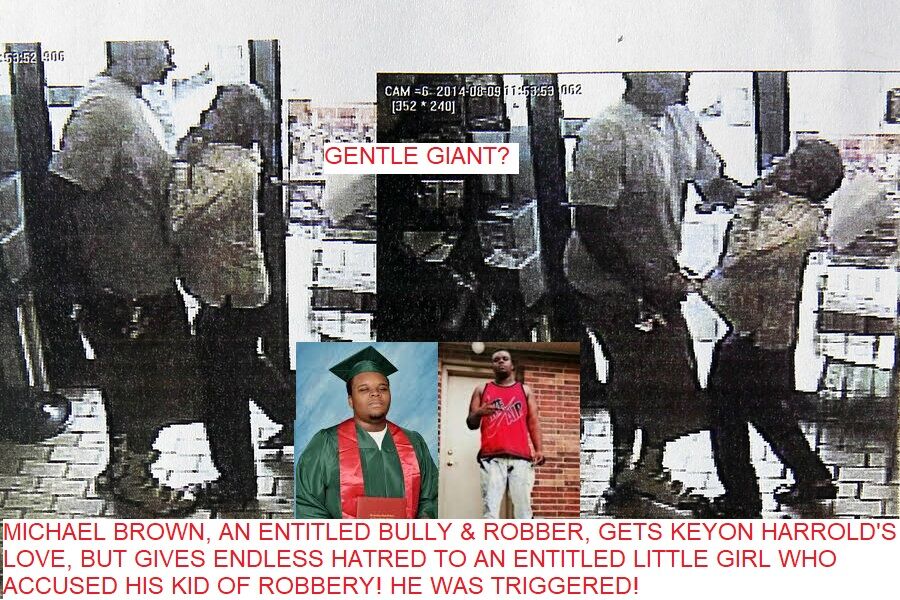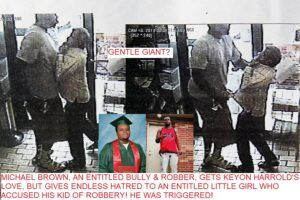 real rich & comes full circle with a robbery theme from 2014 to now, first memorialized by Keyon Harrold dedicating a song "MB Lament" to Michael Brown, the 18 year old whose sense of entitlement bullied & robbed a store 10 minutes before he was shot to death by police. 7 years later, along comes a scared & frantic Miya Ponsetto, who mistakenly thought the Harrold's had her phone, & instead of wanting to prove they didn't, Keyon Harrold Sr told his son not to show his phone, got him out of there real fast, triggered by flashes of ROBBERY & COPS from 2014, left the situation a mystery, & then decided to exploit his BLM privilege / trump playing notoriety by throwing a bunch of baseless racial accusations against the girl to sue the hotel & gain more fame, channeling his Jussie Smollett! Was Michael Brown a generous, caring angel of mercy? Nope. By all accounts, he was pretty much a jackass who learned how to use his considerable size to his advantage by bullying & victimizing people in his neighborhood. Michael Brown, the entitled bully robber, gets a song dedicated to him by Keyon Harrold, but Miya the entitled vulnerable robbery accuser, gets no mercy, just endless hatred from him, along with the mob he incites on his instagram, to try to ruin her life. When you are the robber you get love & dedications, when you are the robbery accuser / potential victim you get your life threatened for weeks now because they got triggered! NewsBall with the explosive revelation to what is making him tick, besides the money & notoriety he's trying to gain from it!
People, do not back down to the BLM mob attacks. Expose them as done here! & Miya embrace the hatred & laugh in their faces!
If you have more exclusive content to add to this article, text 858-333-8888 or email info@newsball.com
OMG NO, THE STORY WON'T DIE....... NEW HATRED FROM THE DELUSIONAL PARENTS WITH AL SHARPTON & BEN CRUMP, EXTORTING THE HOTEL TO GIVE THEM MONEY....
UPDATE 1/12/21 THE VIDEO ABOVE & BELOW ARE THE LATEST DEVELOPMENTS. GOD PLEASE LET THIS BE THE END OF THIS DUMB STORY, BUT JUDGING BY THE VIDEO BELOW, THE EXTORTION & SCAMMING BY KAT RODRIGUEZ HARROLD & HER HUSBAND KEYON HARROLD WILL NOT END UNTIL THEY HAVE GOTTEN MONEY FROM THE ARLO HOTEL. WHEN YOU HAVE AL SHARPTON & BEN CRUMP ATTACHED TO THIS FOR PUBLICITY, THEY HAVE TO SAVE FACE & TURN THIS INTO A RACE WAR UNTIL THEY GET MONEY. THERE ISN'T A NEW BLACK PERSON FIGHTING THE COPS & DYING YET IN 2021, SO THE RACIST LAWYERS HAVE TIME TO REACH, REACH & REACH FOR THIS REALLY DUMB STORY. NEWSBALL COMMENTARY IN THE ABOVE VIDEO PLUS THE NEW INTERVIEWS MASHED UP. THE VERY DISTURBING RADICAL RANT BY THE NON-BLACK HATING MOTHER OF THE BOY THAT PUERTO RICAN CHEERLEADER MIYA PONSETTO HUGGED WHILE ACCUSING OF STEALING HER PHONE. & AS THE ABOVE VIDEO REVELATIONS POINTS OUT, NO ONE KNOWS THE TRUTH AT THIS POINT ABOUT WHO TOOK HER PHONE & WHERE WAS IT DURING THE CONFRONTATION, BECAUSE IT SIMPLY MAGICALLY WAS GIVEN TO MIA BY THE RECEPTIONIST AFTER SHE WAS LET BACK INTO THE HOTEL. MIA WANTS THE HOTEL TO RELEASE VIDEO SHOWING HOW IT GOT TO THE FRONT DESK. SHE MAKES CLEAR THAT SHE DID NOT LEAVE IT IN AN UBER LIKE PREVIOUSLY REPORTED – SHE WALKED IN THE HOTEL WITH IT IN HER HAND, & THEN IT DISAPPEARED. ANYWAYS, BE ON GUARD AGAINST THIS RACE-BAITING HUSBAND & WIFE – THIS IS THE CRAZIEST DRAMA EVER FOR THE BOTTOM LINE – NOTHING HAPPENED.