James Gandolfini's assistant said the actor suffered a heart attack while in the bathroom during a trip to Italy with his 13-year-old son, Michael. He was alive when the ambulance arrived.
Wow. My own father comes to mind. Will talk about him in a minute, but first:
James Gandolfini, the New Jersey-bred actor who delighted audiences as mob boss Tony Soprano in "The Sopranos" has died following a massive heart attack in Italy, a source told reporters.
A press-shy celeb who got his start as a character actor and became famous relatively late in his career — thanks to his breakout role on "The Sopranos," Gandolfini has largely avoided the spotlight since the last season of the beloved show aired in 2007.
The burly Westwood, N.J. native has appeared in several supporting roles since then, playing the director of the CIA in "Zero Dark Thirty" and the gruff blue-collar father of a wannabe rock star in "Not Fade Away" last year.
Gandolfini hit Broadway in 2009 with the Tony Award-winning comedy "God of Carnage."
His first break came in 1992 when he landed a role in a Broadway version of "A Streetcar Named Desire" that starred Alec Baldwin and Jessica Lange.
Smallish parts in major films followed — Gandolfini played a submarine crew member in "Crimson Tide" in 1995 and a gangland bodyguard in "Get Shorty" the same year.
"The older I get, the funnier-looking I get, the more comedies I'm offered. I'm starting to look like a toad, so I'll probably be getting even more soon."
Gandolfini's wife, former model Deborah Lin, gave birth to a baby girl last October. The couple married in Hawaii in 2008.
Fame came for the Italian-American actor after 1999, as "The Sopranos" garnered critical acclaim and cult popularity on its way to becoming a TV classic.
Gandolfini won three Emmy Awards for his sparkling depiction of protagonist Tony Soprano, a mobster trying to balance the mundane stresses of family life and his unusual occupation: organized crime.
You can download the entire series of The Sopranos (ALL 6 seasons) to own forever – for free – HERE. I do recommend that you first google "PeerBlock" & have it running while downloading HBO shows specifically, because they do like to send your ISP (Internet Service Provider, ie. Cox Cable, AT&T UVerse, AOL, Time Warner, etc) a letter saying how you are stealing their intellectual property. Then your ISP warns you not to do such bad behavior again. So if your adverse to empty laughable threats then download PeerBlock first.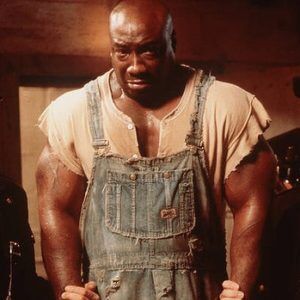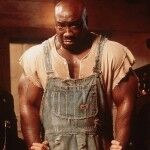 The recent death of Michael Clark Duncan (The Green Mile), & now Tony Soprano, both due to heart attacks, makes me really feel sad about the little amount of time my own father probably has left, who is older then both of them (56), SINCE he has had 2 heart attacks in the past year. He is living on borrowed time with stents in his arteries, he can't drink much liquids or his lungs fill up with water because his heart doesn't pump as much as it used to, & he has diabetes on top of it.
Cherish your loved ones & today because tomorrow is not guaranteed…