Time for some comedic relief from the tragic stories that dominate our EXPOSE button machines here at NewsBall.
The other night this guy ditched his car & undertook a good ol' foot chase against the LAPD. It was him against the entire squad. Walter Peyton would be proud – this suspect must have been a football running back, because his skills are not lost in the darkness of the night.
The commentary is funny, the announcer was all revved up & on the edge of his seat.
I find something new going on with it every time I watch it because of the darkness. Just laughed out loud as I saw one of the cops eat pavement with his arms flailing up in the air at the 1:30 mark!!! The announcer says "
One of the officers following
", but he must mean FALLING, because 10 officers are FOLLOWING!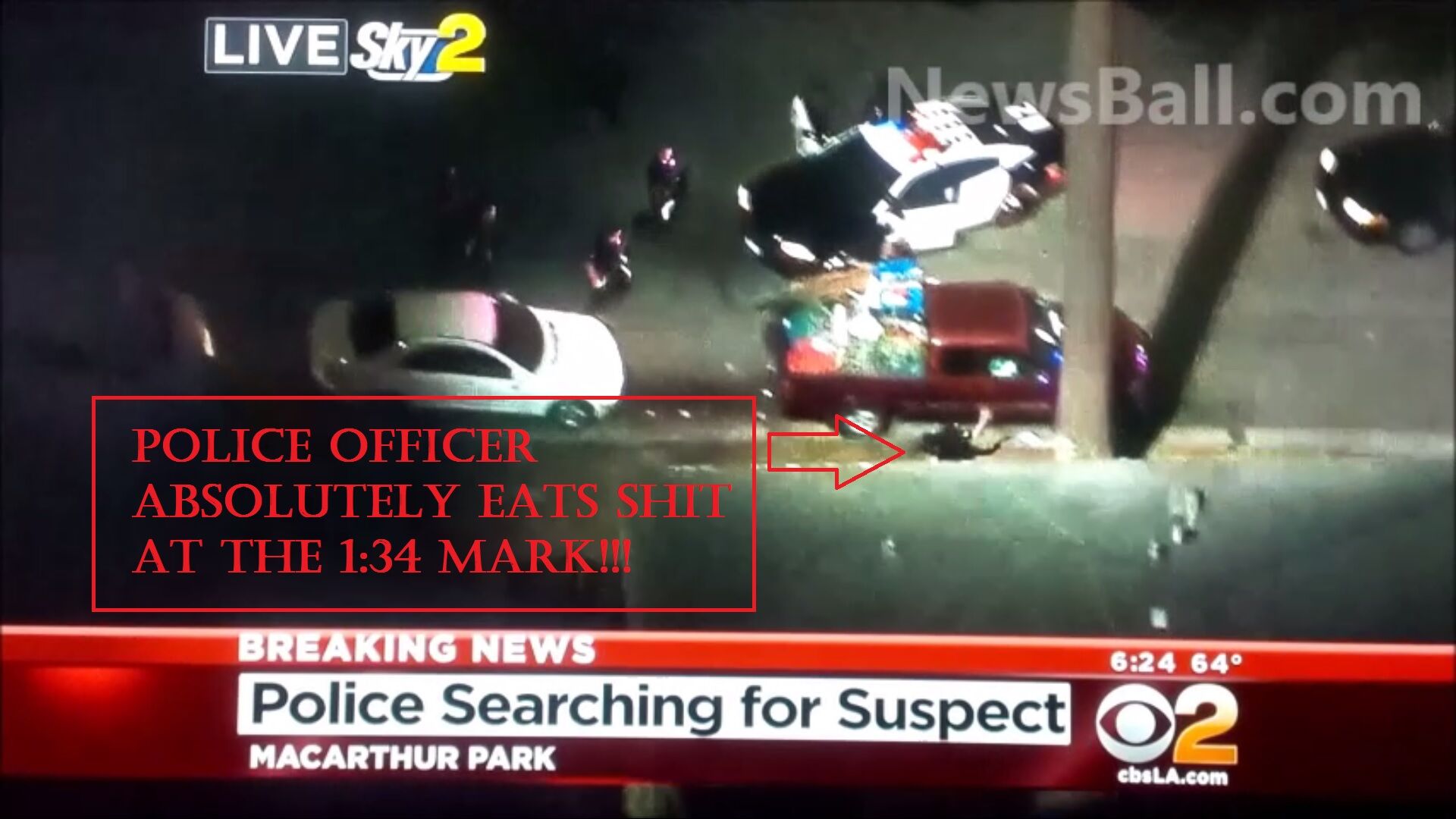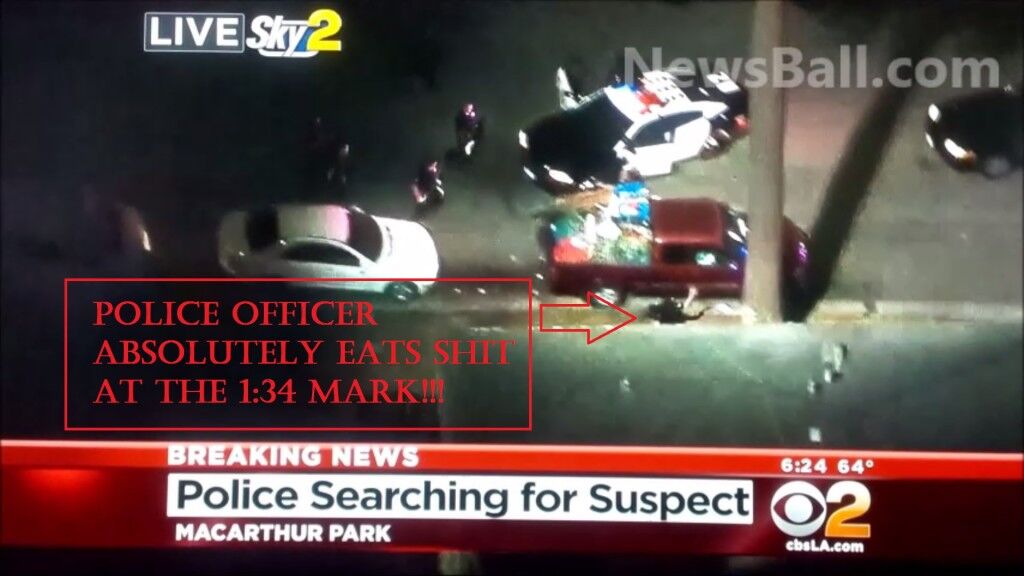 Too bad it wasn't day time. We would be able to see probably another 5 of them falling over, but the darkness salvaged their donuts-eating, out of shape fatness!
Expected nothing less, but an absolute beat down if they were to get him down – after all, a nearby cities shitty cops killed an innocent dog that was doing nothing, but barking when his owner was confronted by the power tripping cops for just wanting to see what was going on with the 100 other onlookers.
So an anti-climatic ending because with 20 cops hovering over a suspect on the ground you think their mob mentality is kicking in & the beat down will start, but this is nevertheless an invaluable addition to the cop chase archives!